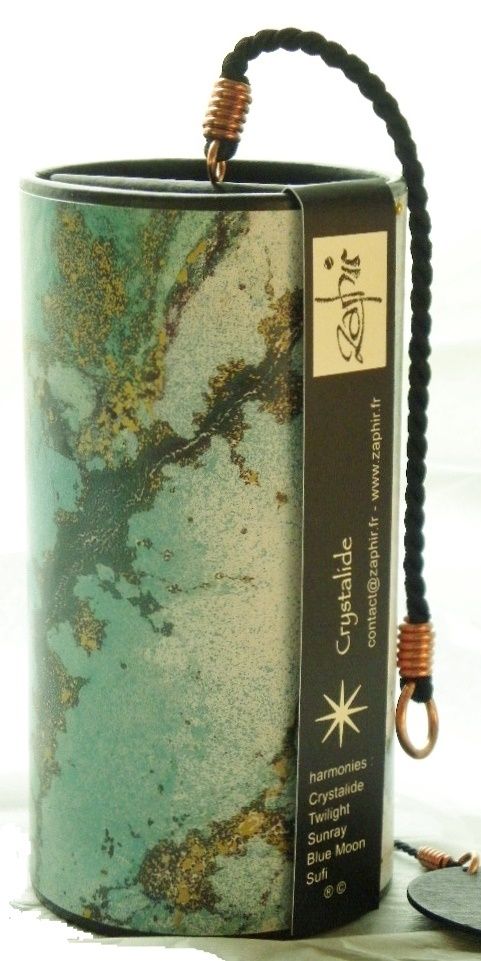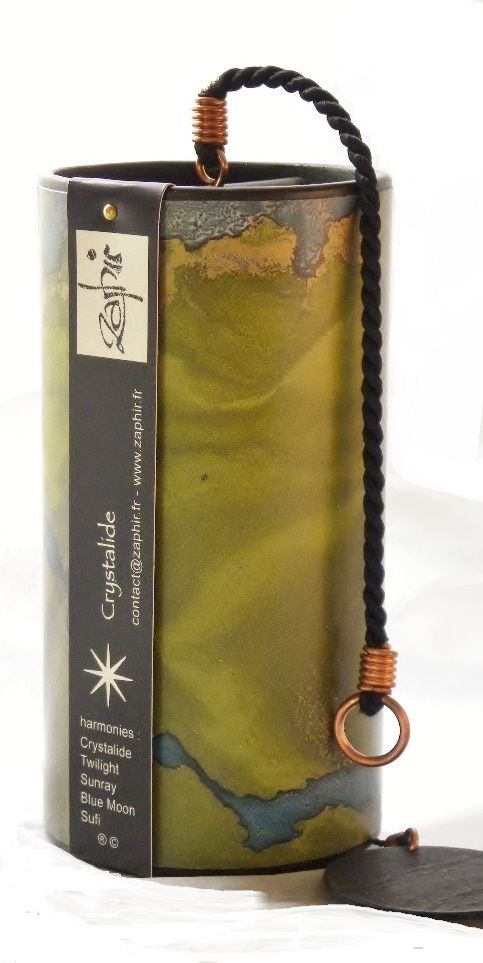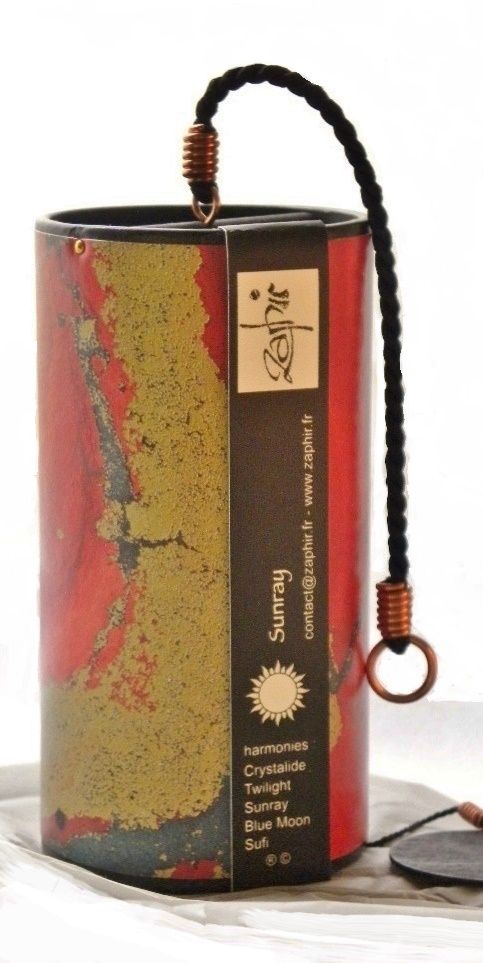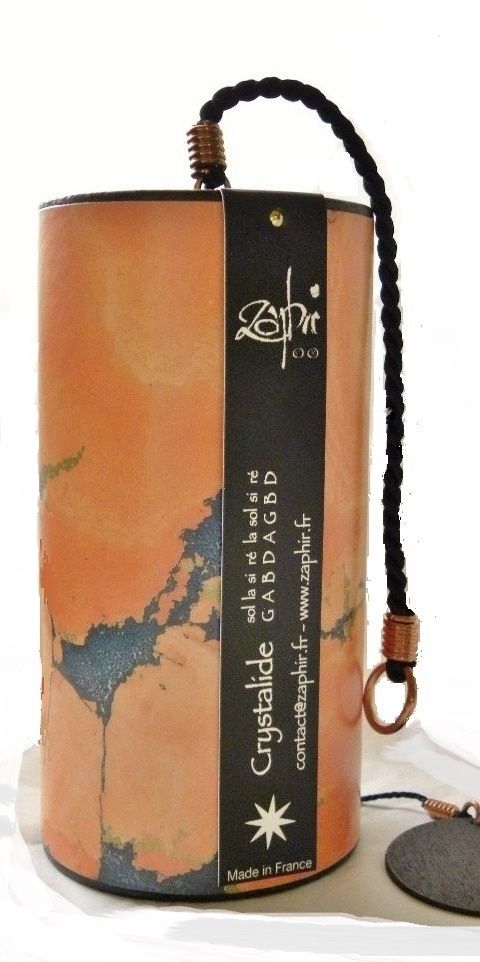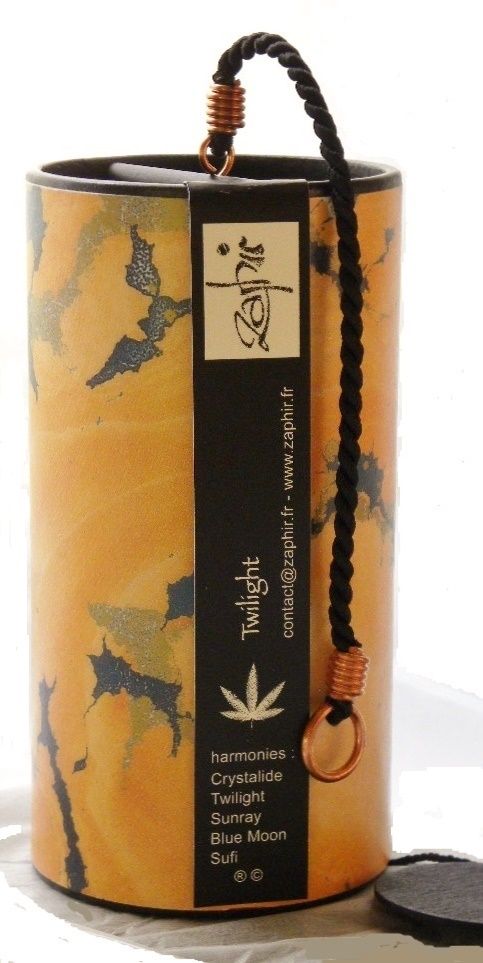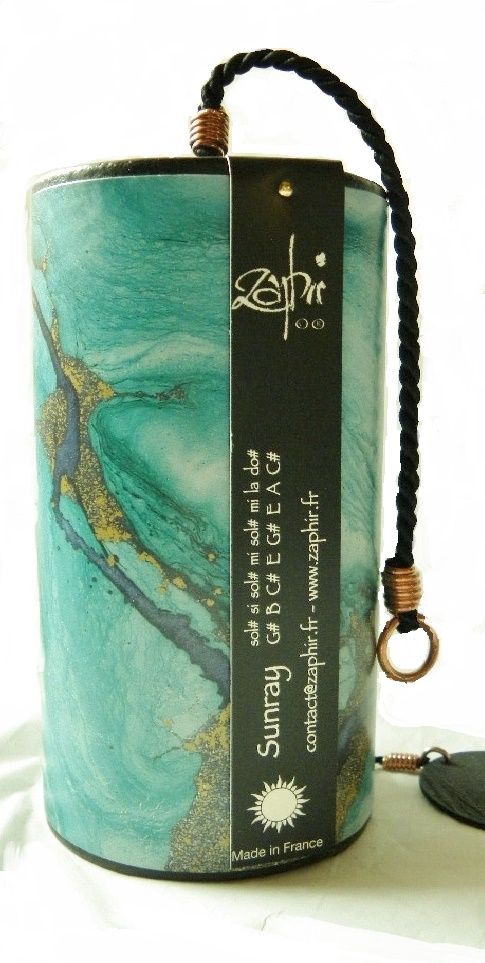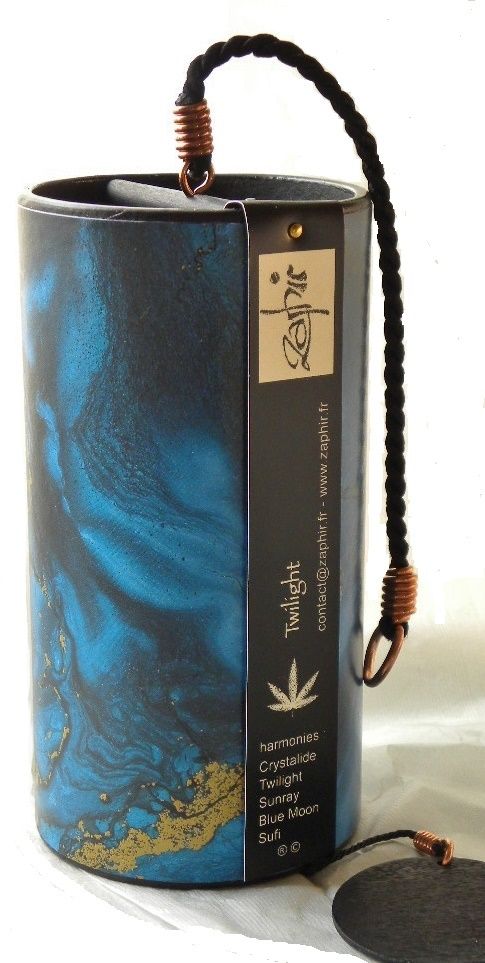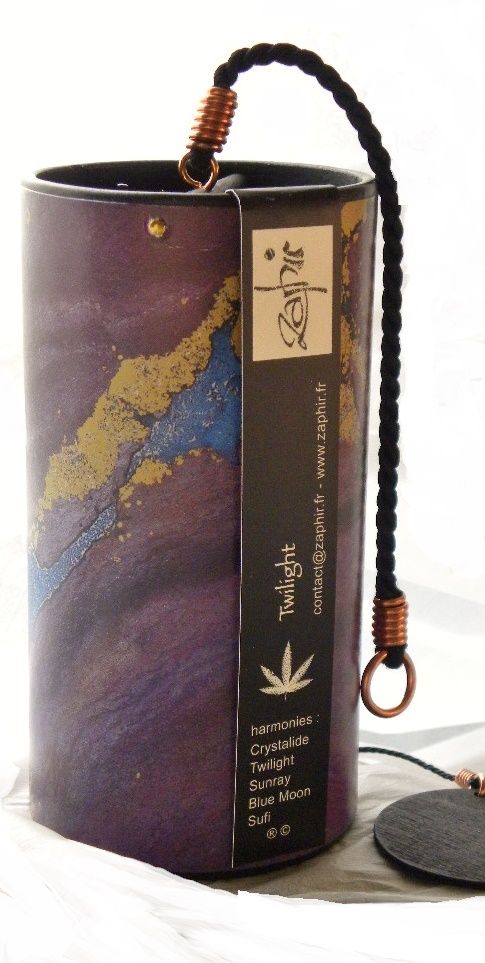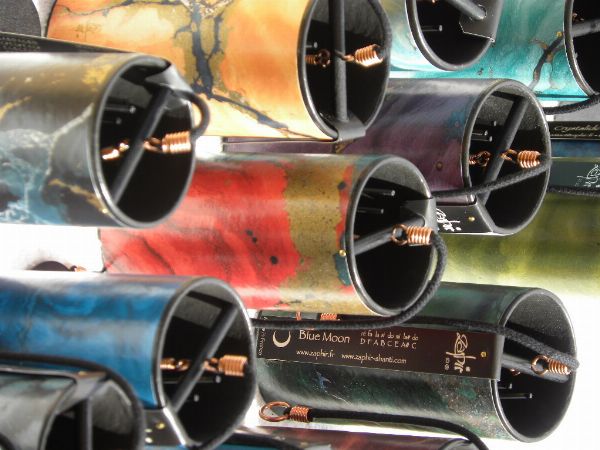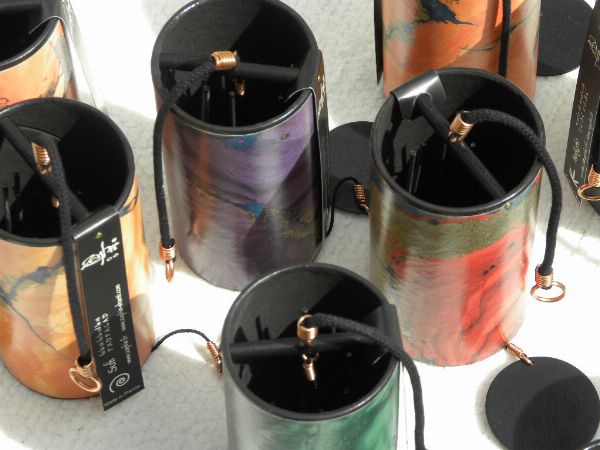 Zaphir Sufi Wind Chime
Tuning: F A D F A G A D
£39.95
Free UK Delivery
Delivered to You in 1-2 days
Return within 30 days for full refund or exchange
Similar to the famous Koshi Wind Chimes, the Shanti Zahpir Chimes (themselves world-famous for over 30 years) work on a similar principle, but look very different.
Either hang them in a doorway and be surprised by beautifully resonant random music, or play them yourselves by moving the hanger - the tones will always sound good due to the unique nature of their construction.
Eight hand-tuned rods are connected to a central metal ring. A glass pendulum strikes the rods which the resonance-tube amplifies into a rich and resonant acoustic experience. The wooden casing is designed using "The Golden Ratio", which is not only aesthetically pleasing to the eyes, but also ensures optimal sound amplification.
Tuned to the notes F, A, D, F, A, G, A, D. his represents the intermediary Season.
The coloured exterior is created with a special oil marbling technology and is wax coated; giving each chime a unique appearance. Available in a variety of colours.
Made from natural, recycable materials in France.
While suitable for outdoor use, extreme wet or humid conditions can cause damage. So be sure to keep it in a place that isn't too exposed to the elements.
Height of Resonating Tube: 12.5cm (5 inches)
Diameter of Tube: 6.5cm (2.5inches)
Overall length (from top of hanging ring to bottom of the wind catcher: 40cm (15.75 inches)
The Zaphir Brand
The Zaphir Chimes are designed to sound even better together, in any combination! Play with the audio clips below to find you favourite combination.
And don't forget, you can buy any 2 for £74, any 3 for £110 or any 5 for £175...
Or any 4 Zaphir Chimes with Stand for £179
Crystalide:
Sunray:
Twilight:
Sufi:
Blue Moon:
What Our Customers Have to Say About Our Service...
"Thanks to all at Wind Chimes Corner for their friendly, helpful and very responsive Customer Service. We had delivery problems but they went out of their way to ensure a package arrived in time for a birthday. I shall definitely be using you again for gifts in the future."
"Hi Ben,just to let you know I've just received my Woodstock windchime & I've already put it up. It's absolutely beautiful & it sounds great,surpassing all expectations,thank you. "
"Just like to say we received our windchime yesterday and it's perfect, will be ordering some more soon.in our local garden centre they are £4 dearer ! beautiful sound, we got the earth sounds, going for mars & pluto next."