What are the BEST Wind Chimes?
(Last Updated 23/07/2019)
We have been selling wind chimes for over 10 years and in our time we've been able to find the very best from all over the world (and a few bad ones too!)
Here is a selection of our favourites and time-tested best sellers and more importantly, WHY they are so good!
(If you want to shop all our current best sellers, then check out our best selling & popular Wind Chimes category)
Woodstock Encore Chimes of Earth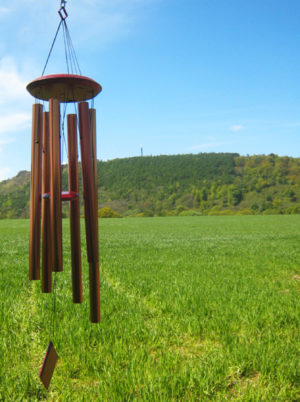 Woodstock appears often in this list - and with good reason. They have been manufacturing quality wind chimes since the 1970s and know exactly how to do it. With a range of new designs coming out each year you will definitely find something to suit your needs: Big or Small. And if you're looking for a great value wind chime, then Woodstock's ENCORE range is the perfect choice. Available in a range of colours and sizes, the Encore range is inspired by the planets and each chime uses a universal pentatonic scale that has an eastern quality (but is also used in blues and rock music!).
The Earth is on the larger side of the Encore range, with great tone and has been a best seller from the start.
Buy the Woodstock Encore Chimes of Earth now
Koshi Aqua Chime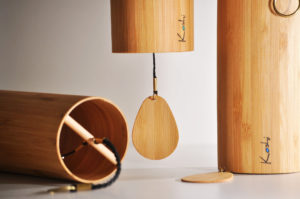 Hand made at the foot of the Pyrenean mountains by Frenchman Kabir, the Koshi chimes have been a hit since we introduced them here at Wind Chimes Corner. They have a compact size, but a bit tone. They are a different take on traditional looking wind chimes, so product sounds you would expect from a "traditional" wind chime twice the size. The bamboo sheath acts like a resonating chamber, so the tone is second to none. They are often used in meditation and yoga classes to great affect. (Check out this video of how meditation and Koshi work together.)
Corinthian Bells 50 Inch Copper Vein Wind Chime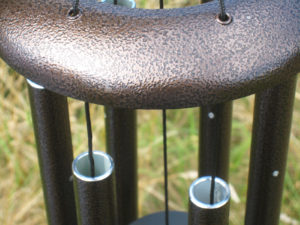 The manufacturer of Corinthian Bells Chimes says that the tone is far more important to them than the look of their chimes. Having said that, these chimes look great too. Some chimes can be tinkly and some cheaper models can really grate on the ear (read our post about annoying wind chimes here), but Corinthian chimes offer booming, deep, resonant tones that are more than PLEASING to the ear. The thick tubes do not klang - they sing!
Not as well known as Woodstock, but certainly of the highest quality - you need to see (and hear them) for yourselves.
Woodstock Bells of Paradise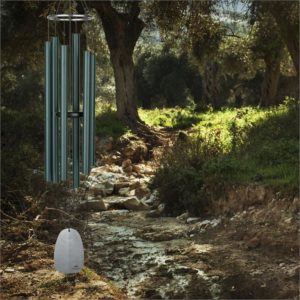 This chime's peaceful song will transport you to your own inner paradise!
The tuning of the Bells of Paradise Chimes is based on an ancient system known as just intonation. This means that the frequencies at which the different tubes vibrate are related to one another by simple whole-number ratios. Tones that are related in this way produce the purest, most beautiful musical intervals. The elegant look and evocative sound of this wind chime will deeply satisfy your longing for paradise. It's a great looking chime too - something a little bit different and definately one of our favourites.
Buy the Woodstock Bells of Paradise now
Woodstock Encore Chimes of Mercury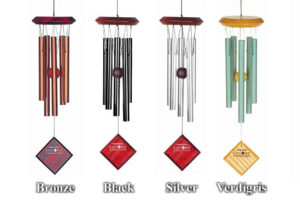 Another best seller from the Encore range, and at this low price, it's a must-buy. You've probably seen tinkly metal chimes in gift shops everywhere, but they won't be tuned and won&'39;t have the resonance and quality of a Woodstock Chime!
Woodstock Pachelbel Canon Wind Chime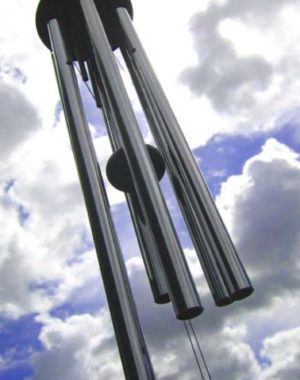 Most traditional Wind Chimes are tuned to musical scales (think "do, re, mi...", or eastern music), which sound great. But Woodstock took a chance by choosing well-known tunes, and putting the notes into a wind chime. The result? Chimes that sound just as magical as "traditional" chimes, but with the familiarity of our favourite tunes. Listen carefully and you can pick out the notes of this well loved classic. This chime has been a best seller for years!
We have a large range of well known musical wind chimes here at Wind Chimes Corner.