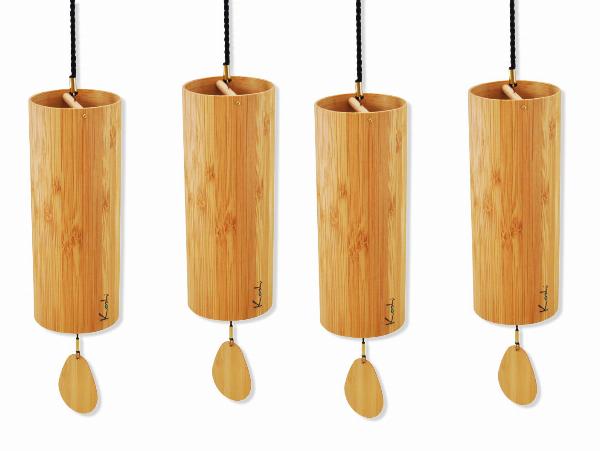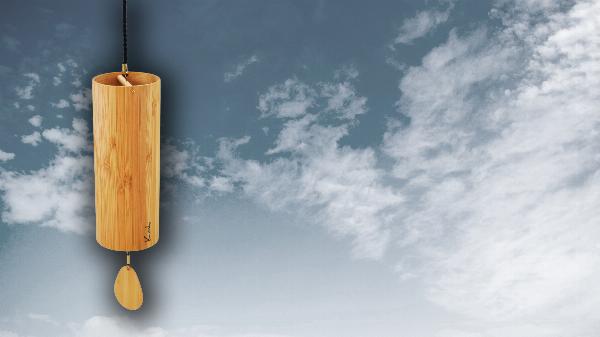 Aria (Air) - Mystical, limitless, thoughful - Tuned to A C E A B C E B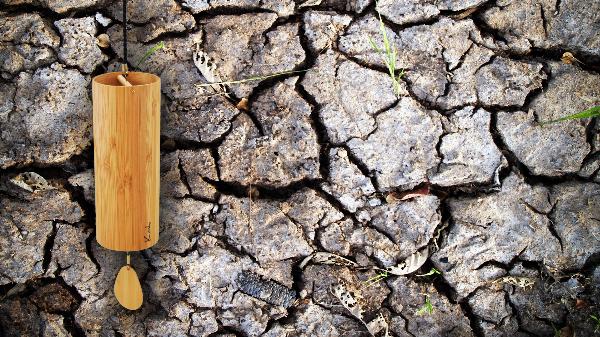 Terra (Earth) - Happy, hopeful, the beginning of life - Tuned to G C E F G C E G.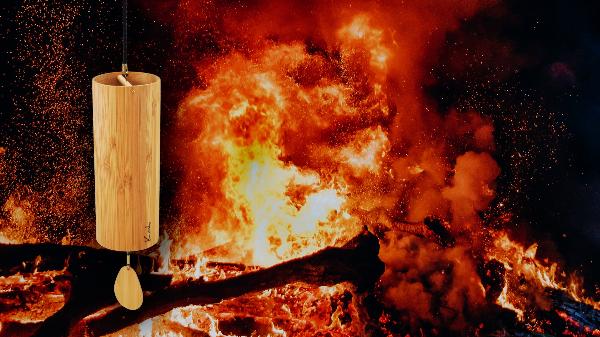 Ignis (Fire) - Intrigue; the beginning of thought - Tuned to G B D G B D G A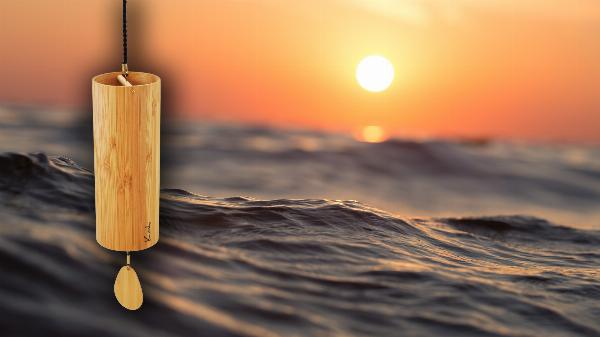 Aqua (Water) - Challenging, thoughful - Tuned to A D F G A D F A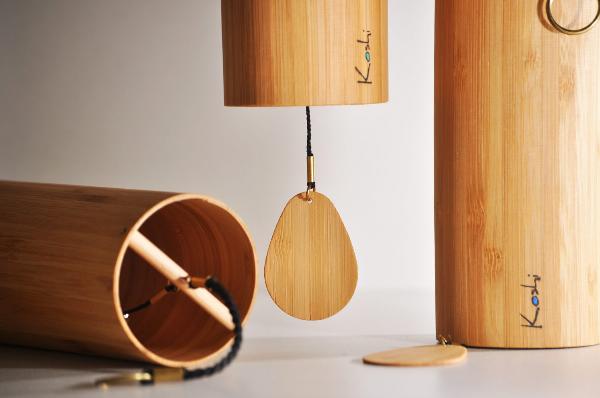 A unique take on the traditional Wind Chime, Koshi Chimes are designed to provide a rich and deep sound, enriched via the resonating bamboo tube.
"Aqua", "Terra", "Ignis" and "Aria" are the latin words for "water", "earth", "fire" and "air" respectively -- the four elements. Each of these chimes has been inspired by these four base energy elements, creating a characterful energy that can help bring reflection in meditation. Together, all four work in harmony and can transport you to other realms.
Hand made at the foot of the Pyrenean moutains in France, 8 metal rods provide the elegant soundscape (listen to the sound samples below).
Each chime has a cylinder Diameter of 6.3cm, and a cylinder Length of 16.5cm.
Buy this set for £130, or any 2 for £72.
The Koshi Brand
The Koshi Chimes are designed to sound even better together, in any combination! Play with the audio clips below to find you favourite combination.
And don't forget, you can buy any 2 Koshi Chimes for £72 -- Any 4 for £130
Terra:
Aqua:
Aria:
Ignis:
What Our Customers Have to Say About Our Service...
"I recently placed an order with you and wanted To write and thank you for such excellent, prompt service. I received my beautiful chimes today, just 1 day after placing The order. They arrived securely boxed and protected in bubble Wrap and are now providing a stunning feature in my back garden. It is not often companies offer such a super service and I will Definitely be recommending you to my friends and family. As people are so quick to complain, I thought it only fair to send You a well deserved compliment! Thankyou so much. Please feel free to use any part of my letter On your site if you wish."
"Hello Ben, I am glad to inform you I received your windchimes last Friday. They hang in our veranda and we are really pleased with their beautiful sound. Thank you very much! Kind regards "
"The windchimes have safely travelled to Portugal in record time, and already fill the garden with their tunes ! Thank you very much for your prompt and efficient service! Best regards, "