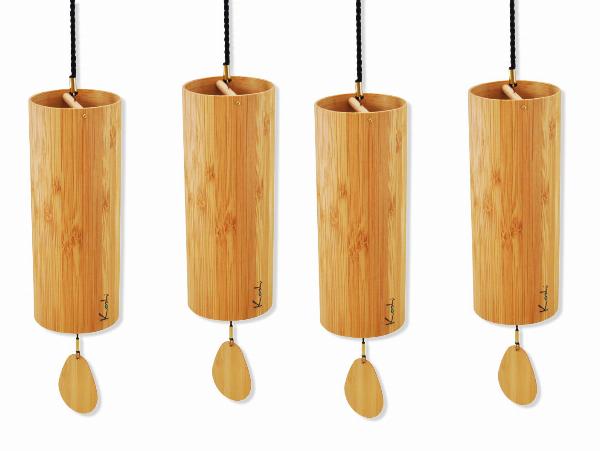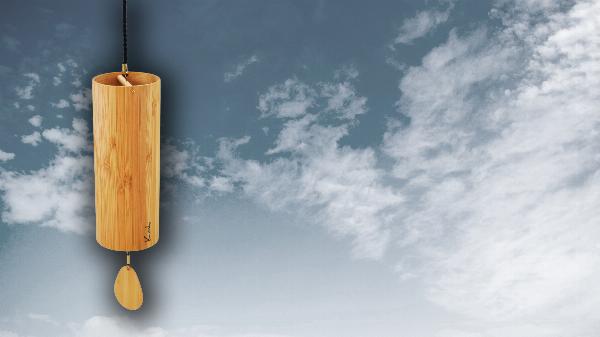 Aria (Air) - Mystical, limitless, thoughful - Tuned to A C E A B C E B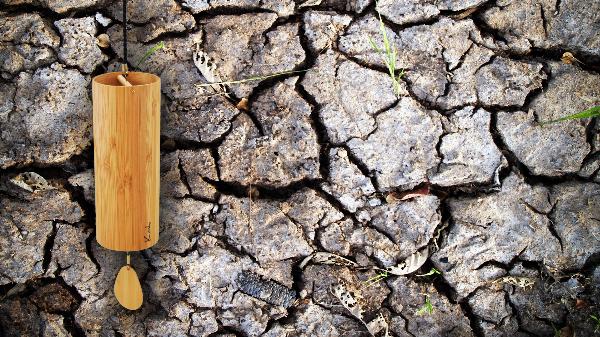 Terra (Earth) - Happy, hopeful, the beginning of life - Tuned to G C E F G C E G.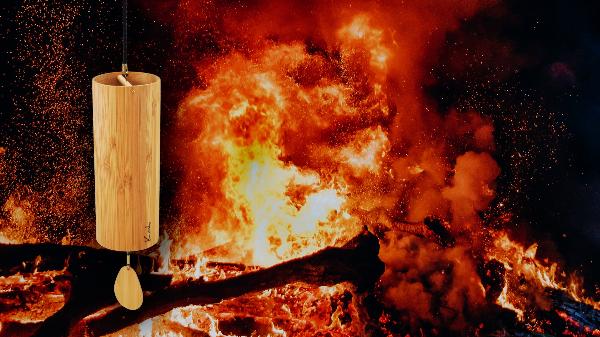 Ignis (Fire) - Intrigue; the beginning of thought - Tuned to G B D G B D G A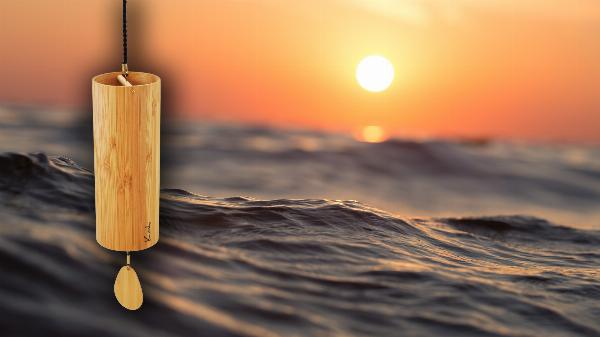 Aqua (Water) - Challenging, thoughful - Tuned to A D F G A D F A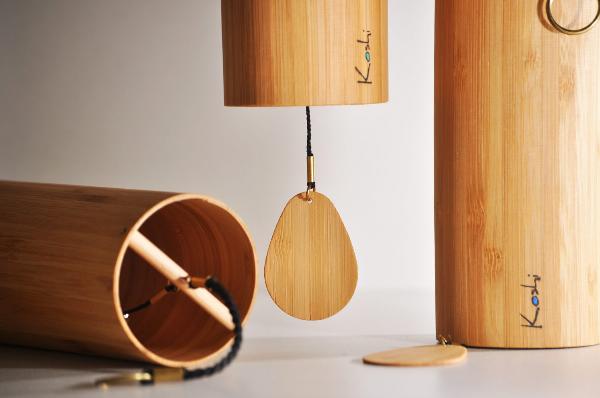 Koshi Wind Chimes Set of 4
£130.00
Sorry, out of stock.

A unique take on the traditional Wind Chime, Koshi Chimes are designed to provide a rich and deep sound, enriched via the resonating bamboo tube.
"Aqua", "Terra", "Ignis" and "Aria" are the latin words for "water", "earth", "fire" and "air" respectively -- the four elements. Each of these chimes has been inspired by these four base energy elements, creating a characterful energy that can help bring reflection in meditation. Together, all four work in harmony and can transport you to other realms.
Hand made at the foot of the Pyrenean moutains in France, 8 metal rods provide the elegant soundscape (listen to the sound samples below).
Each chime has a cylinder Diameter of 6.3cm, and a cylinder Length of 16.5cm.
Buy this set for £130, or any 2 for £72.
The Koshi Brand
The Koshi Chimes are designed to sound even better together, in any combination! Play with the audio clips below to find you favourite combination.
And don't forget, you can buy any 2 Koshi Chimes for £72 -- Any 4 for £130
Terra:
Aqua:
Aria:
Ignis:
What Our Customers Have to Say About Our Service...
"Wind chime arrived safely today. Its really nice, I am very pleased with it and with the excellent way your company conduct their business. Many thanks."
"Just wanted to say a big thank you. The windchime I ordered as a gift on Bank Holiday Monday arrived today (Wednesday). Wind chime was extremely well wrapped in bubble wrap and in a box. The windchime looks even more prettier than the photo on your website. Excellent service, excellent prices. Will be using your services again! Susan Hello there, just wanted to say how delighted I am with my windchimes, they are truly lovely and so easy on the ear, thank you very much. "
" Hi, can't seem to find how to do a feedback post on your site, please advise. Bought mine for my daughter for Christmas and she's very pleased, she said they sound "truly amazing" and she said said they look "really smart" so thankyou as it took me over 2 weeks searching online to find someone that sold nice chimes and I still can't recall how I finally came across your Co. but so glad I did as Naomi has wanted some 'decent' chimes for years as she grew up with my deep tone ones but I never got around to think to buy her some as I thought she'd have done that herself but chatting on phone couple of months ago I brushed by mine and she commented about missing that tinkle/dong so I thought about it for xmas! Anyways I waffle, just pleased that being housebound I could find something I liked particularly as I was able to play the sound of each chimes with your site online, a definate plus as for us it was all about the tone! Thankyou"