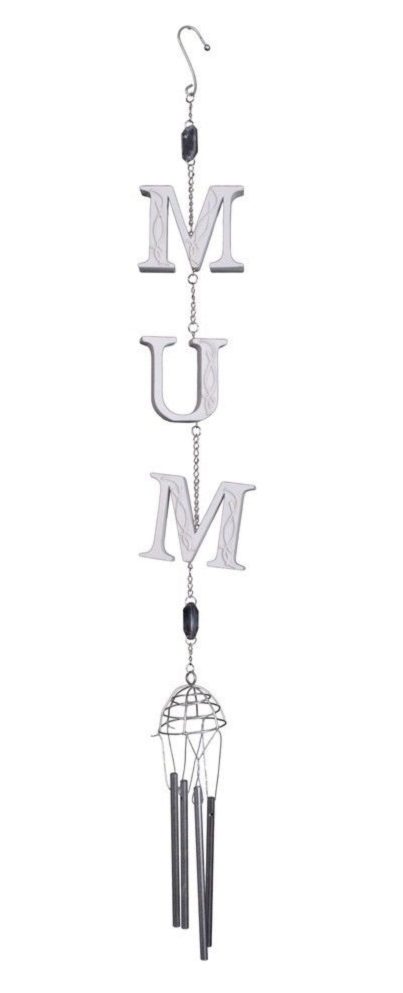 Decorative windchime with resin letters spelling out 'MUM'.
Suitable for indoor and outdoor display.
Hook for easy hanging.
Total length = 70 cm.
What Our Customers Have to Say About Our Service...
"Thank you for the quick response to our emails. Your customer service is outstanding. We love the windchimes. We will definitely tell people about your website. "
"Brilliant service my wind chime arrived this morning. Many thanks for the prompt delivery! "
"No question just wanted to say what a decent product the Premiere Grande Tunes Silver Chime is. Well made, lovely tone - great design. Thanks (will provide online feedback to same effect)."