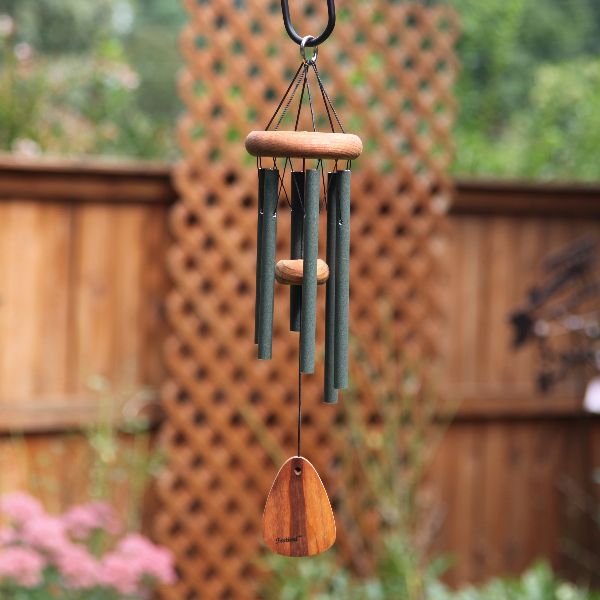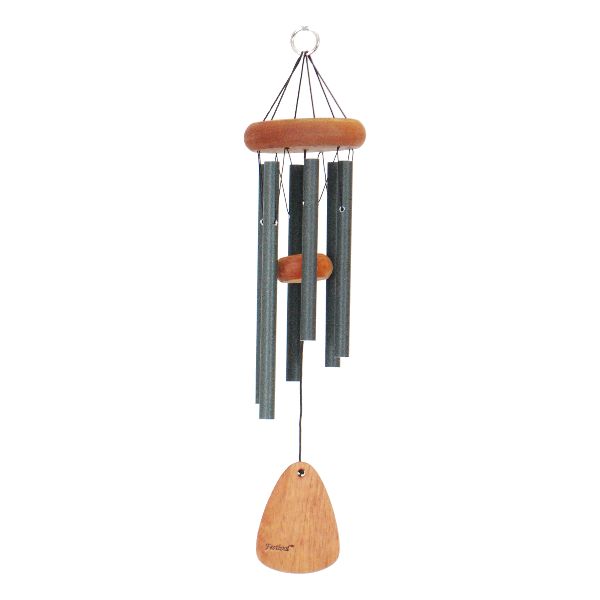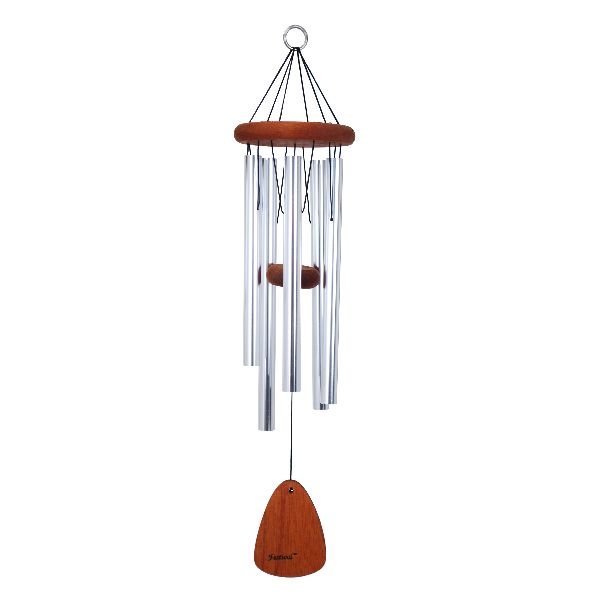 Festival 18 Inch Wind Chime
Tuning: G A C D E G
£39.95
Sorry, this product is no longer available.

You May Also Like...
A party centerpiece for your garden. Available in earthy colours to fit easily into any garden.
Hand tuned to the happy major scale of G (G, A, C, D, E, G) each of the 6 tubes rings for what seems to be an eternity thanks to the thick, half inch solid aluminium tubes and American hard Redwood.
The length of the longest tube is 8 1/2 inches, and weighs in at around 1 lb, a subtle, but interesting eye (and ear) catcher for your garden guests!
Festival® Wind Chimes are famous for their uplifting, happy tones - making them great gifts, or centerpieces for your garden BBQ.
Manufactured in Virginia, USA using weather-resistant components and Hand-Tuned to the highest standards. Thick, sturdy tubes, provide deep and resonant harmonic tones.
What Our Customers Have to Say About Our Service...
"HI ORDER ARRIVED THIS AM. BRILLIANT SERVICE. THANK YOU VERY MUCH. "
"Just like to say we received our windchime yesterday and it's perfect, will be ordering some more soon.in our local garden centre they are £4 dearer ! beautiful sound, we got the earth sounds, going for mars & pluto next."
" Hi, can't seem to find how to do a feedback post on your site, please advise. Bought mine for my daughter for Christmas and she's very pleased, she said they sound "truly amazing" and she said said they look "really smart" so thankyou as it took me over 2 weeks searching online to find someone that sold nice chimes and I still can't recall how I finally came across your Co. but so glad I did as Naomi has wanted some 'decent' chimes for years as she grew up with my deep tone ones but I never got around to think to buy her some as I thought she'd have done that herself but chatting on phone couple of months ago I brushed by mine and she commented about missing that tinkle/dong so I thought about it for xmas! Anyways I waffle, just pleased that being housebound I could find something I liked particularly as I was able to play the sound of each chimes with your site online, a definate plus as for us it was all about the tone! Thankyou"